Products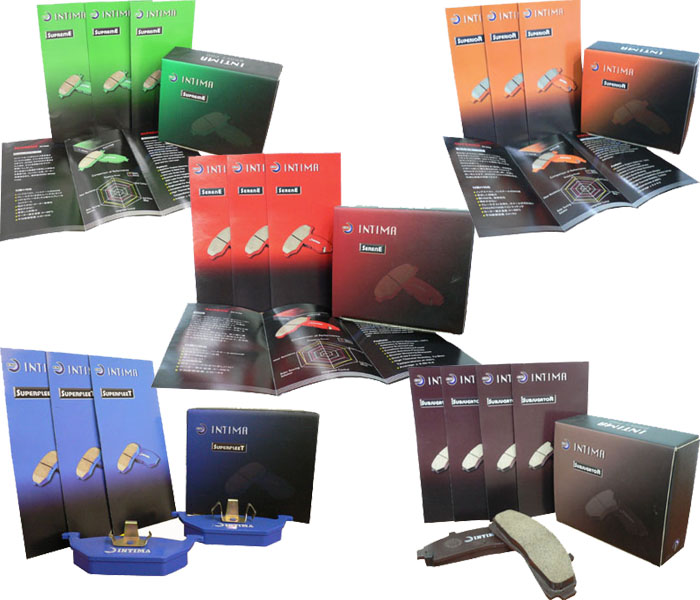 SS-SERIES
Description
With our technology and concern of the eco-compatible issue, we develop a series of superior formulas, INTIMA SS-SERIES, which are compounded with various natural and organic ingredients that are greatly mild to human body and our Earth. Moreover, SS-SERIES exhibits considerably less wear to brake pads and rotors resulting in longer life, low dusting, and reducing vibration.

From the test data, SS-SERIES present excellent performance and even "Better than OEM."

When compared to Semi-Metallic products, test results prove the superiority of INTIMA SS-SERIES, especially in evaluating noise, fade and rotor-wear performance.
3 products in this product line